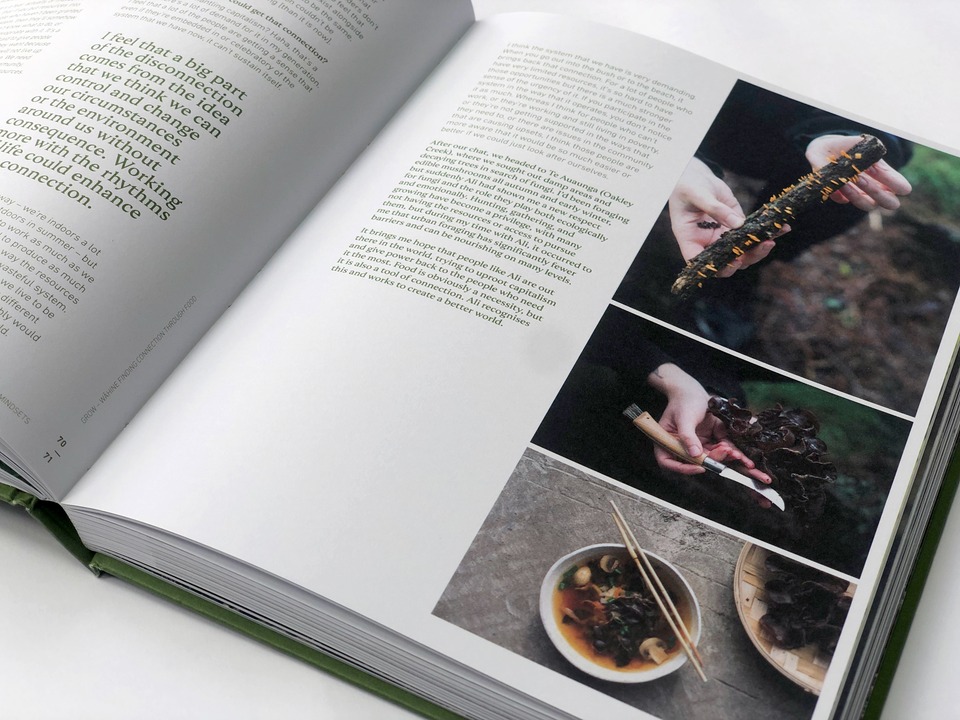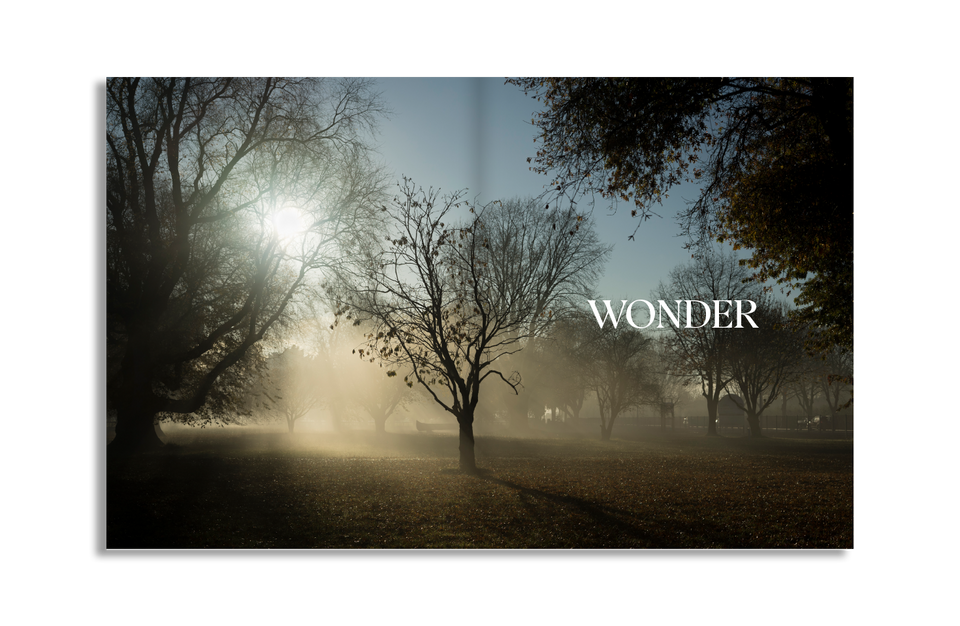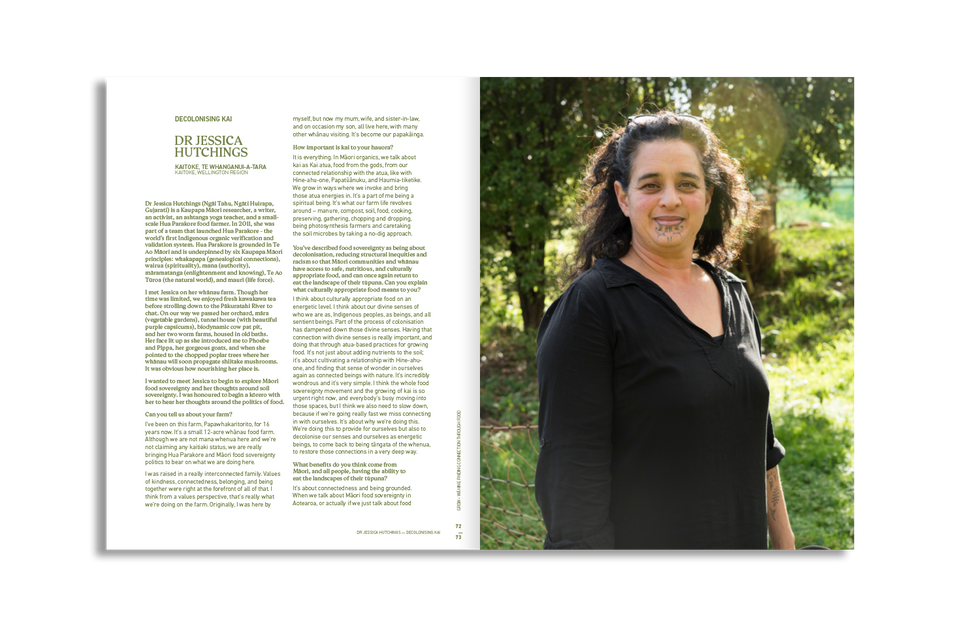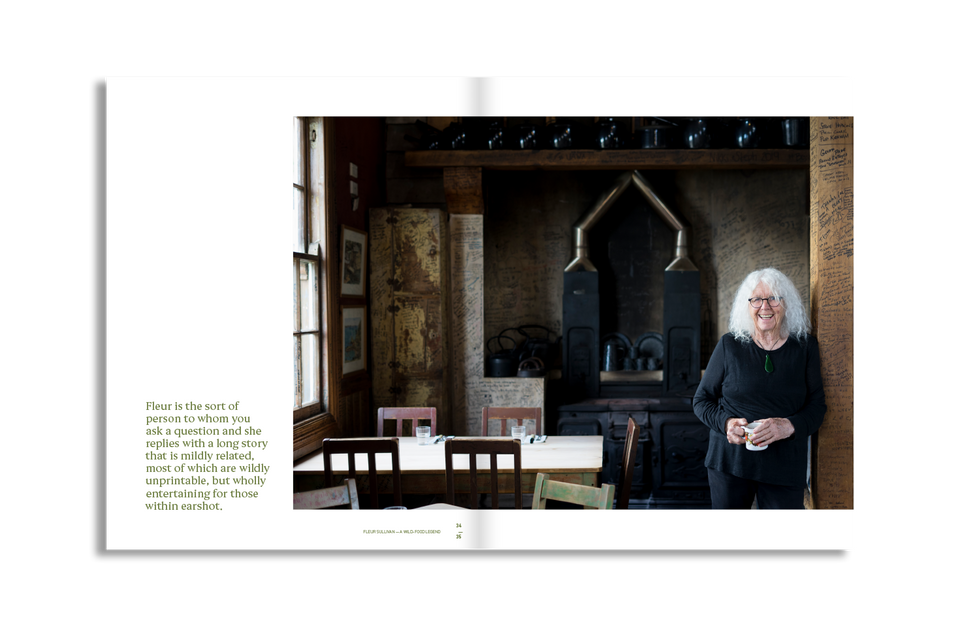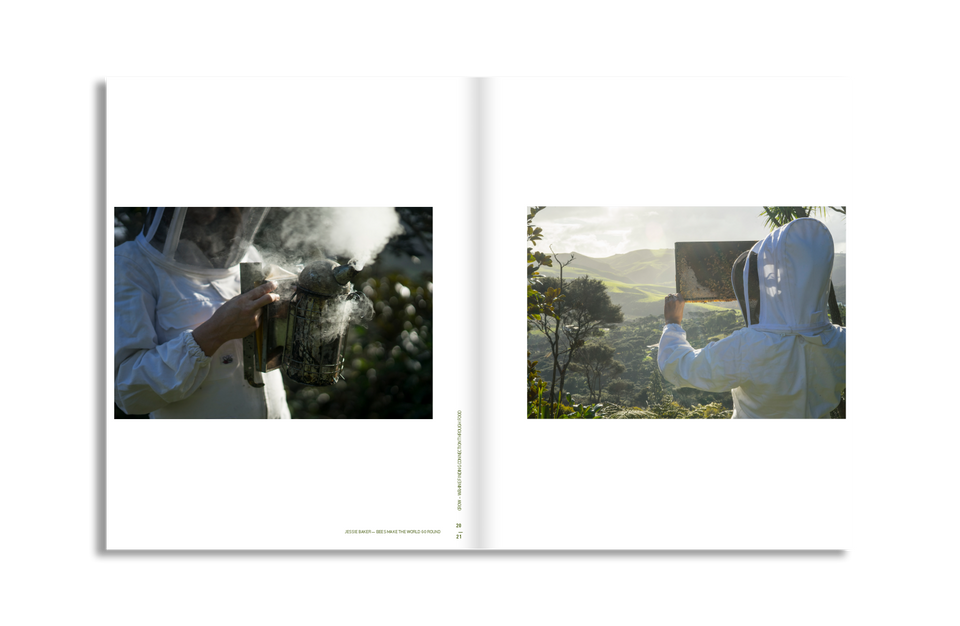 Grow – Wāhine Finding Connection Through Food
Bateman_9780995142367_GROW
Finalist - NZ Booklovers Best Lifestyle Book Award 2023.
Sophie Merkens takes us on a journey across Aotearoa, meeting 35 inspiring women who find meaning and connection through food. From mothers, gardeners, hunters, chefs and hobbyists, their conversations dive deep into how food influences their lives. Grow - Wāhine Finding Connection Through Food is a refreshingly honest and insightful book about women, food and connection.
Food is a central force of people's lives, work and travels: it's often the only shared language. Meet women who know which mushrooms to pick, how to preserve the olives growing along public land, how to make rosewater from blooms, and how to make 'coffee' from roasted dandelion roots. Meet women who make it a priority to grow, nourish and connect.
Featuring:
Kimi Knott • Jessie Baker • Yasmin Moore • Fleur Sullivan • Marion Smith • Rebecca Gouldhurst • Ruthie Henchman • Rochana Moon • Hoera Wyllie • Alice Nicholls • Dr Jessica Hutchings • Enger Pelosi-Fear • Angela Clifford • Andrea Staben • Fiona Stewart • Donna Kerridge • Setha Davenport • Marara Murray-Haig • Olive Minani • Pania Te Paiho • Ruth Heath • Annika Korsten • Sophie Jackson • Robyn Guyton • Renée Taylor • Alice McSherry • Olivia Sisson • Lania Davis • Kay Baxter • Alexandra Morrissey & Victoria Sala • Robina McCurdy • Sue Stockwell & Jenny McDonald • Claire Edwards

_________

TITLE: Grow - Wāhine Finding Connection Through Food
AUTHOR: Sophie Merkens
PHOTOGRAPHY: Sophie Merkens
SIZE: 197 x 247mm, 256ppg
PUBLISHER: Beatnik Publishing
ISBN: 978-0-9951423-6-7
_________