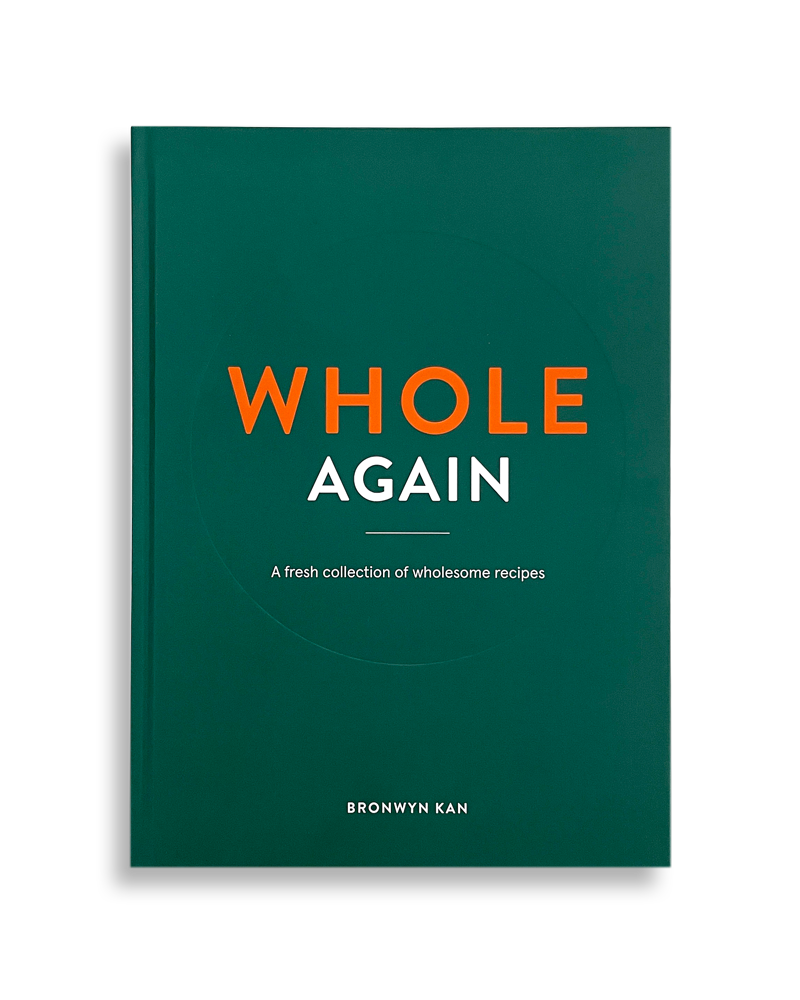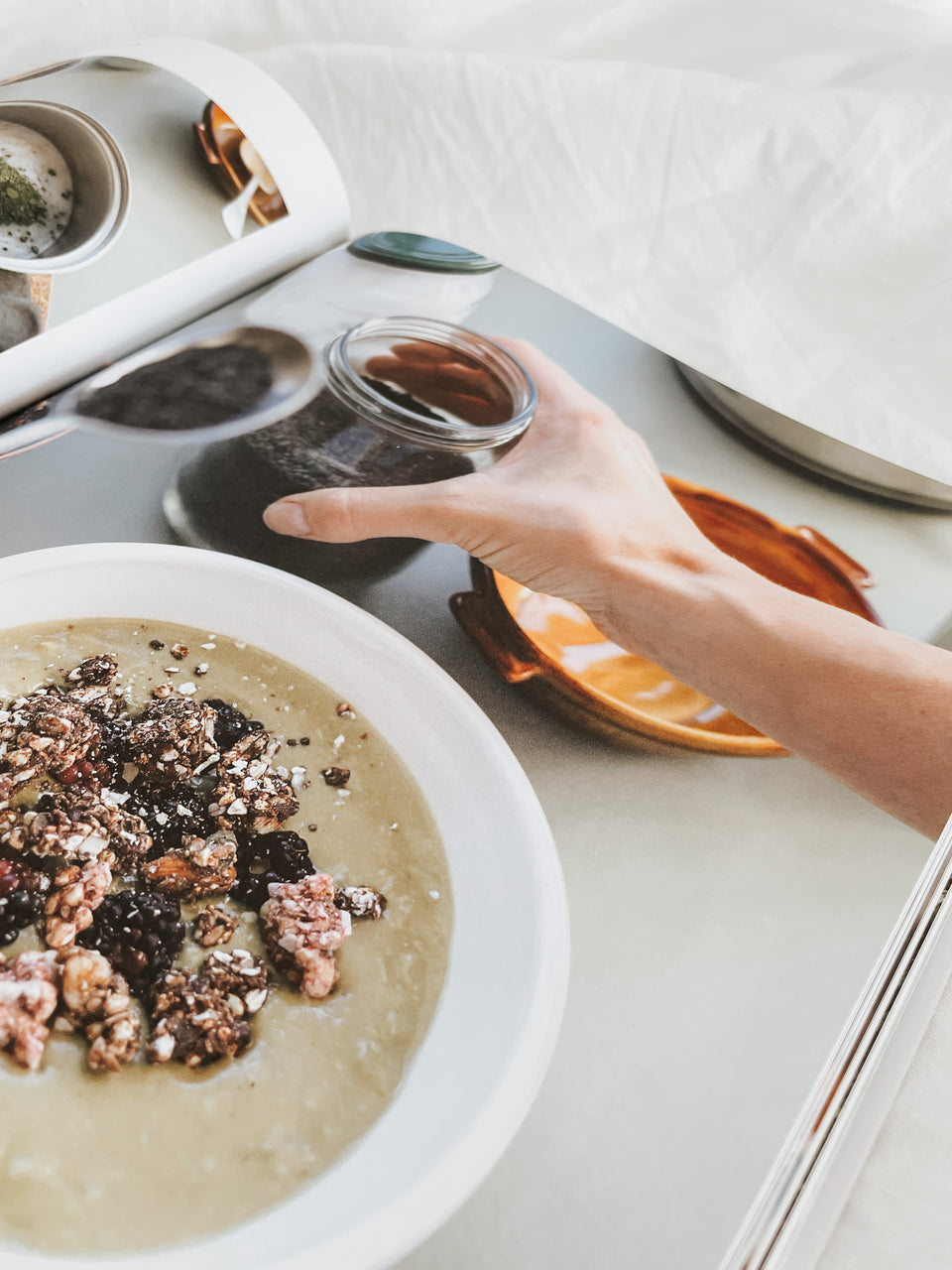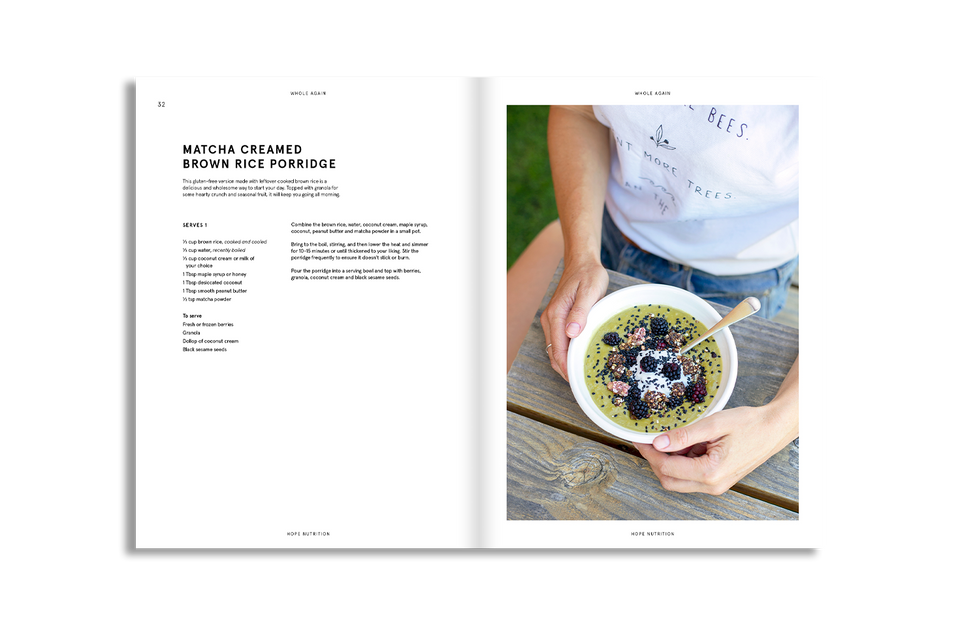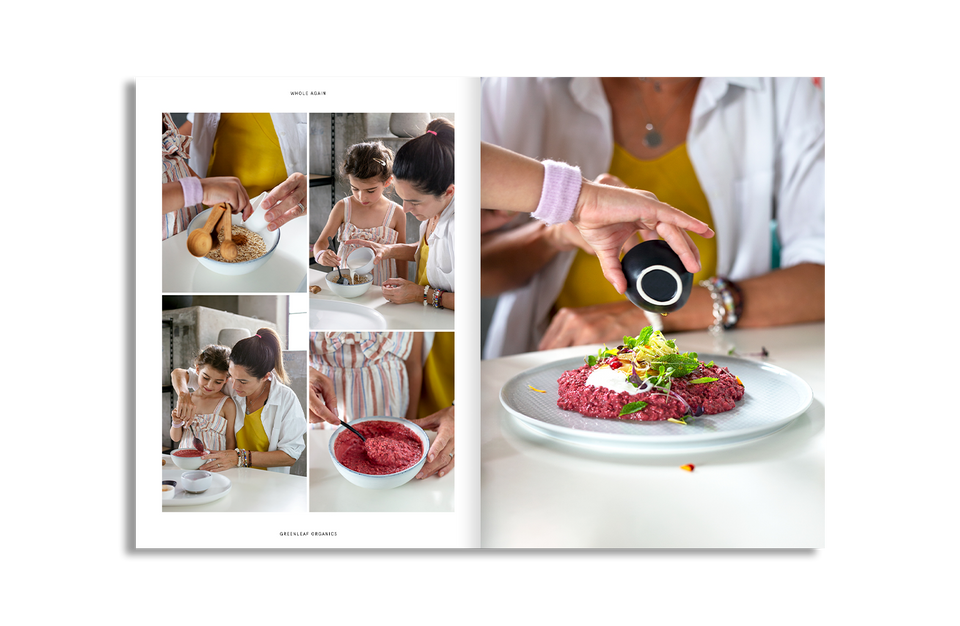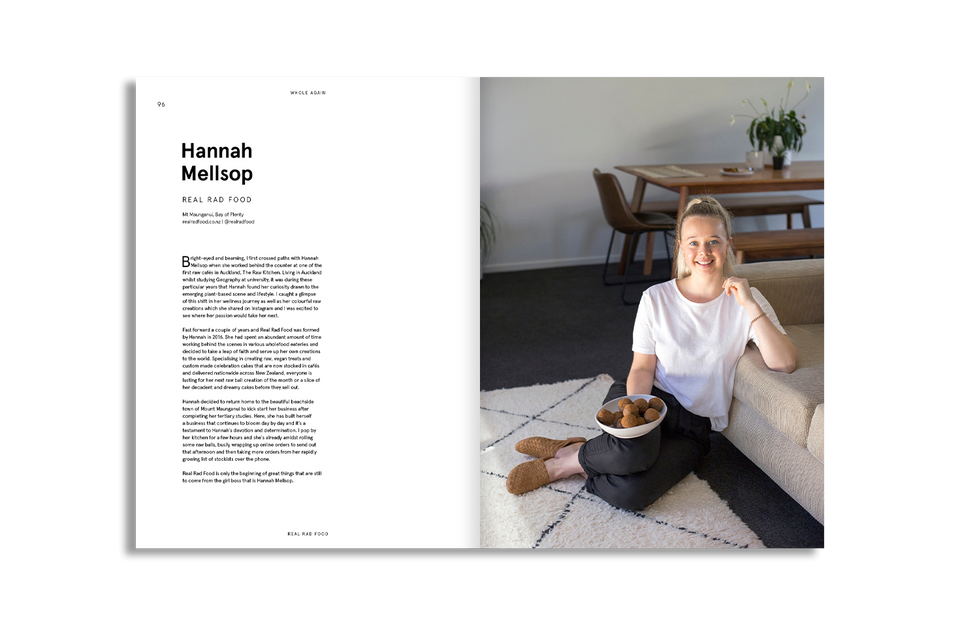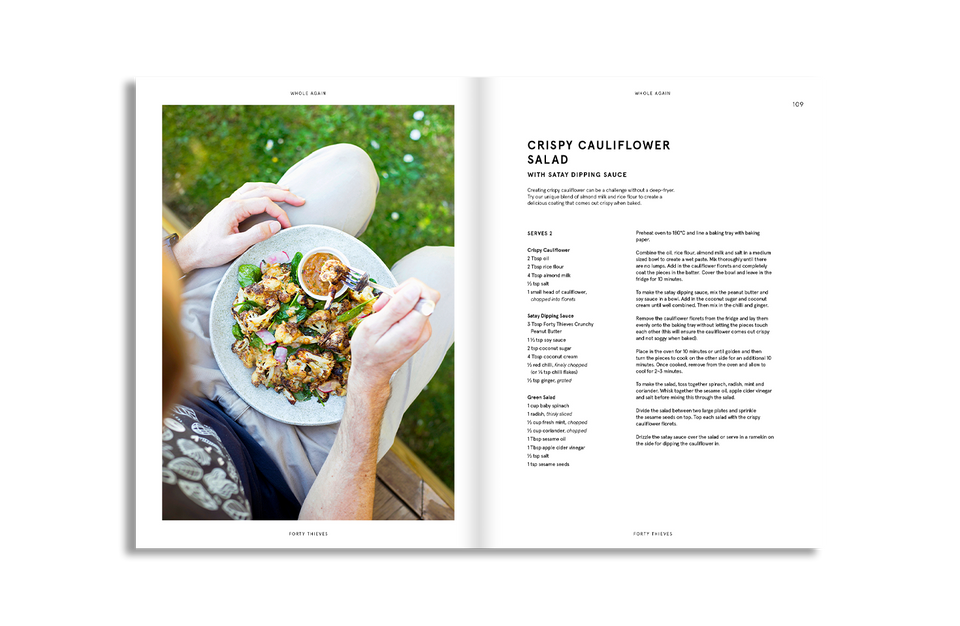 WHOLE AGAIN

A Fresh Collection Of Wholesome Recipes
Bateman_ 9780995118027WholeAgai
by BRONWYN KAN
From plant-based bowls for one to warm, wholesome family meals to share, and plenty of delectable raw treats too - WHOLE Again is for those in search of new inspiration to continue on their wholefoods journey. It's all about embracing cooking with ingredients from the modern pantry. The following contributors welcome us into their kitchens and share 50+ healing, nourishing recipes that will inspire you in every season.
Monique Hemmingson, Wild One Wholefoods

Mike + Chantel Priddy, Greenleaf Organics

Emily Hope, Hope Nutrition

Cameron Sims, Plant Culture

Sharna McElligott, The Nourished Eatery

Gretta Carney, Hapi Clean Kai Co-op

Luke + Tim Burrows, Wise Boys

Margo + Rosa Flanagan, Two Raw Sisters

Hannah Mellsop, Real Rad Food

Shyr + Brent Godfrey, Forty Thieves

James Denton, Good for Refillery

Zara + Shinee McIntyre, Half Baked Catering

Ben Warren, Be Pure

Rajeev Joshi + Graedon Parker, Organic Mechanic

Hannah Jack, Country Kitchen

Alesha Bilbrough-Collins, BearLion Foods

Damian Chaparro, Aro Ha Wellness Retreat
WHOLE Again is a fresh collection of recipes shared by notable entrepreneurs from across New Zealand who are passionate about educating, inspiring and engaging a conversation about good health and eating well.
_________
TITLE: WHOLE AGAIN – A Fresh Collection Of Wholesome Recipes
CREATOR: Bronwyn Kan
SIZE: 203mm x 278mm, 216 pages
PUBLISHER: Beatnik Publishing
ISBN: 978-0-9951180-2-7
_________