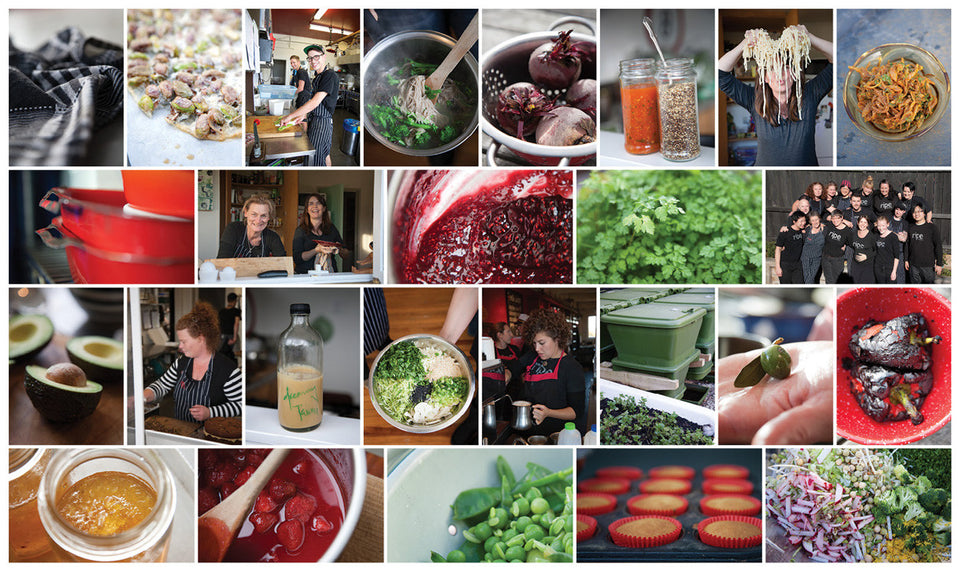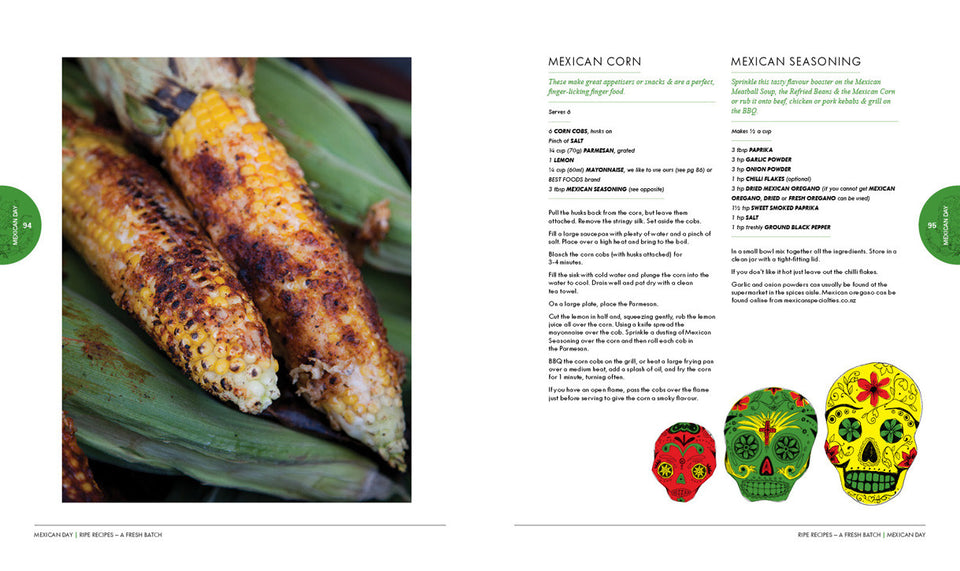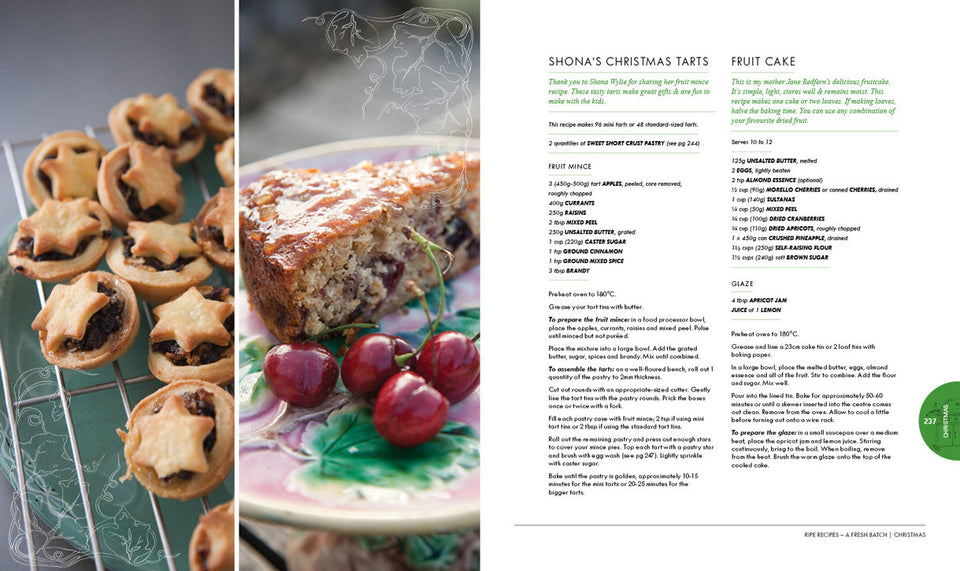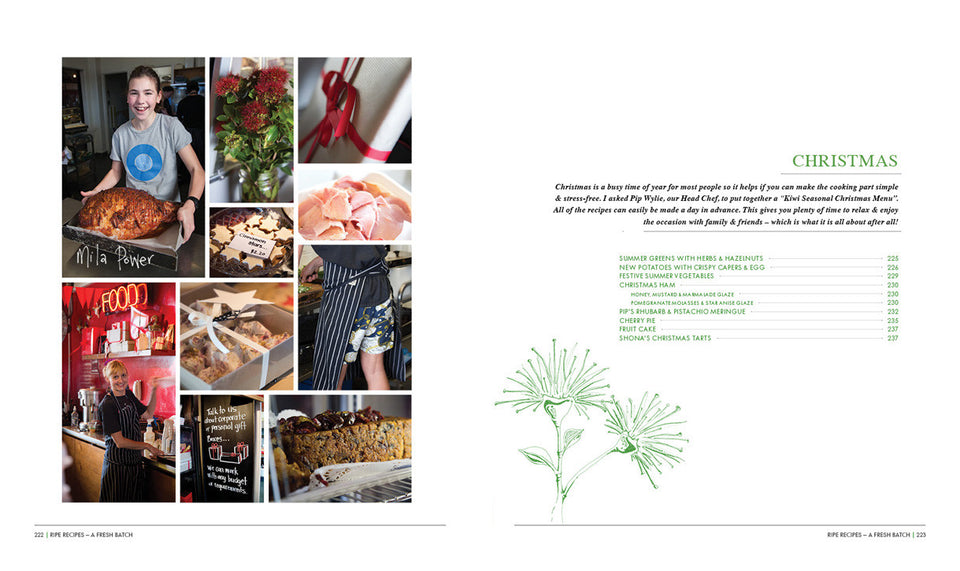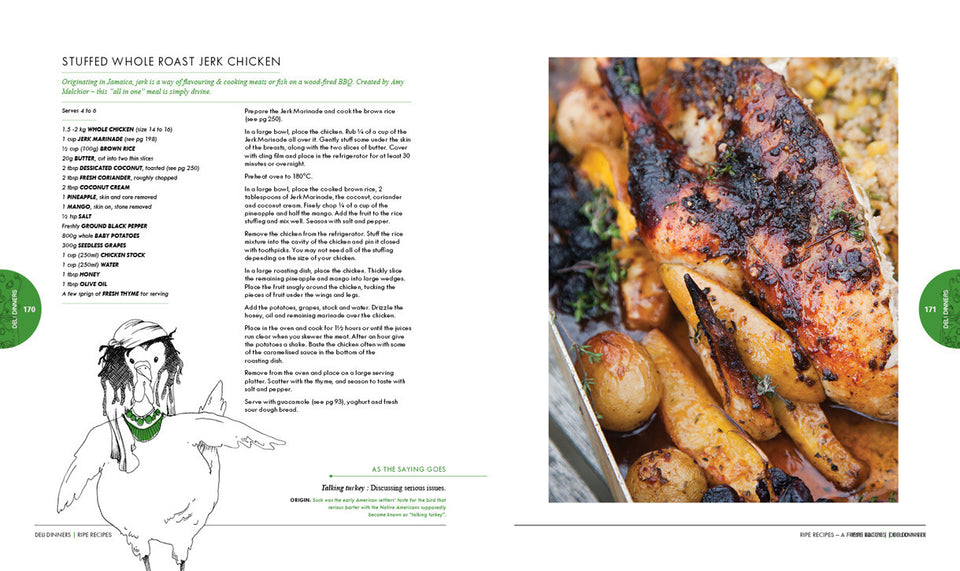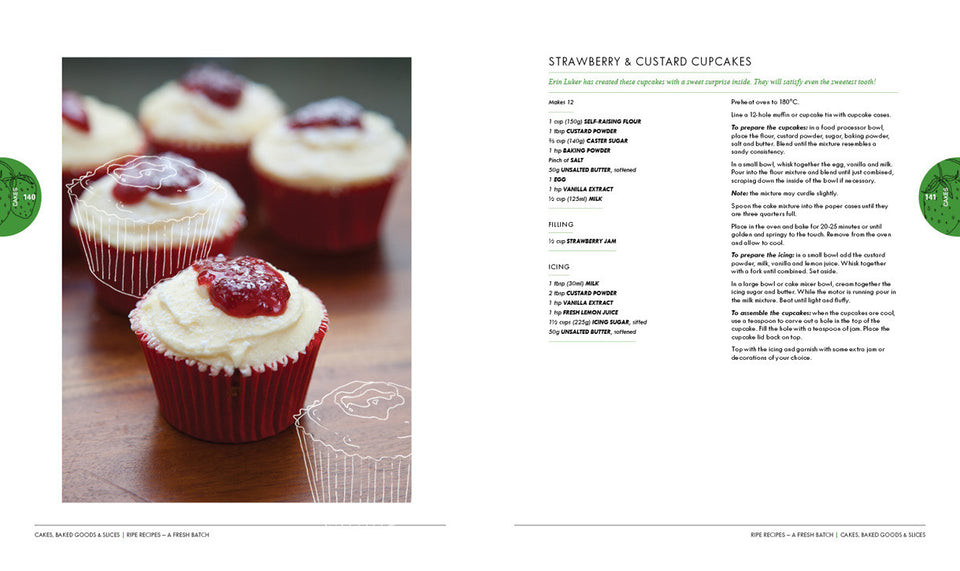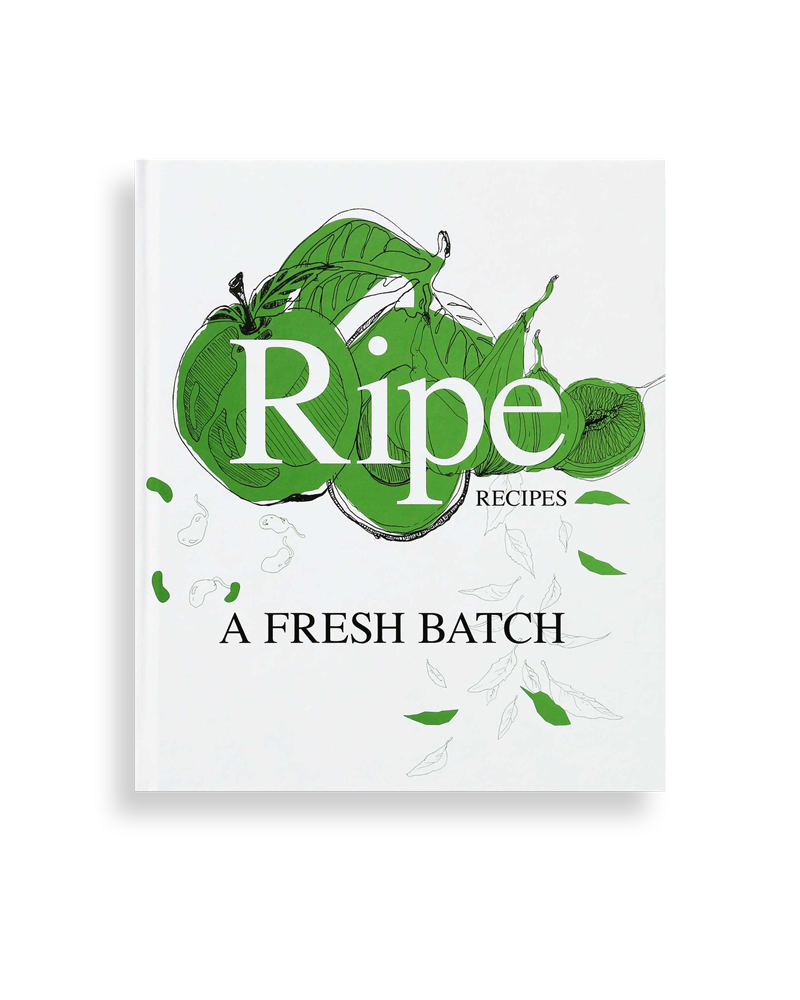 Ripe Recipes

A Fresh Batch
Bateman_9780992249304RRAFB
Reprinting now with new stock arriving early January. You can still pre-order.
Freshness and vitality are at the heart of the second cookbook from Ripe Deli: Ripe – A Fresh Batch. There are more than 140 recipes that range from healthy to decadent sorted into occasions such as Mexican Day, Friday Pie Day and Christmas. These chapters, along with stunning photos of the food and community, invite the reader to enjoy a closer glimpse at what makes Ripe so successful and popular.
This cookbook's health focus is not at the expense of taste; the salads are bursting with flavour and there are plenty of decadent recipes included just for fun, such as the Pink Powder-Puff cake covered with meringue and the luscious Lemony Slice with a melt-in-your-mouth shortbread base.
Ripe – A Fresh Batch highlights the nutritional benefits of many of the dishes with 'nutrition bites' that can be found throughout the pages. These were provided by nutritionist Nellie Pigot and reveal all there is to know about the goodness that ingredients such as chia seeds, quinoa and goji berries can pack into a dish.
_________
TITLE: Ripe Recipes - A Fresh Batch
AUTHOR: Angela Redfern
PHOTOGRAPHER: Sally Greer
ILLUSTRATOR: Michelle Ineson
SIZE: 210mm x 250mm, 264 pages
PUBLISHER: Beatnik Publishing
ISBN: 978-0-9922493-0-4 
_________