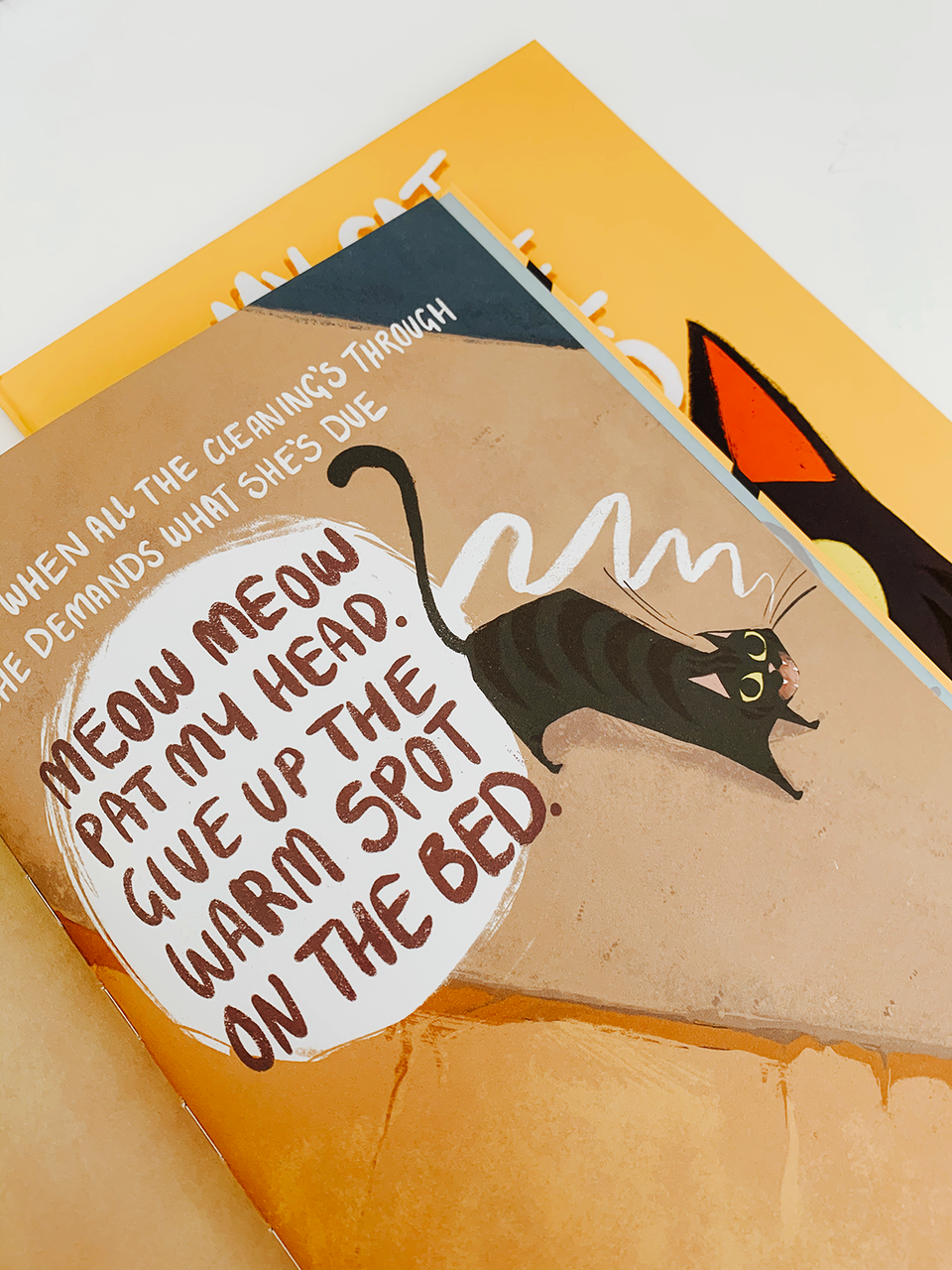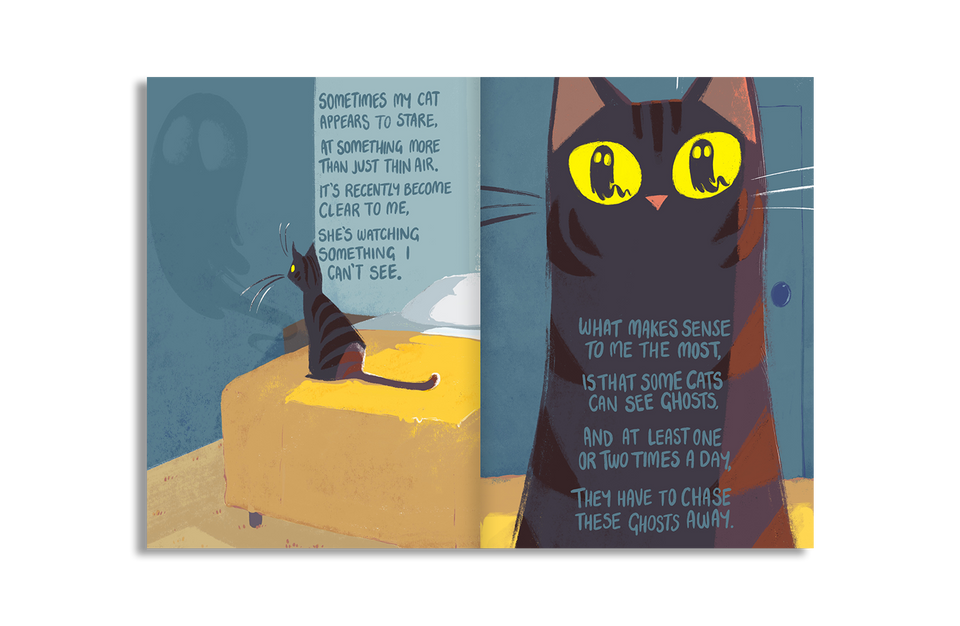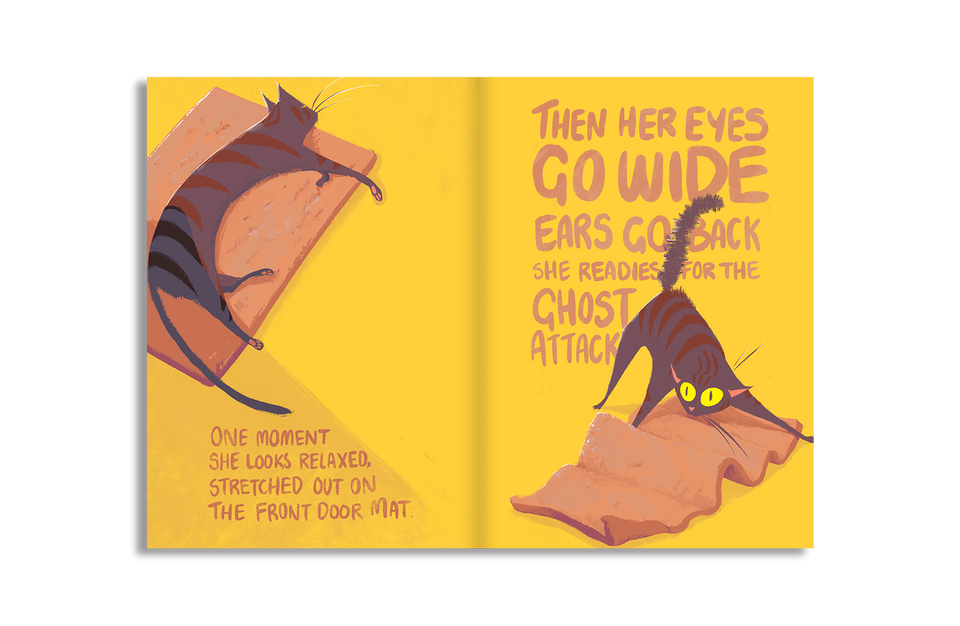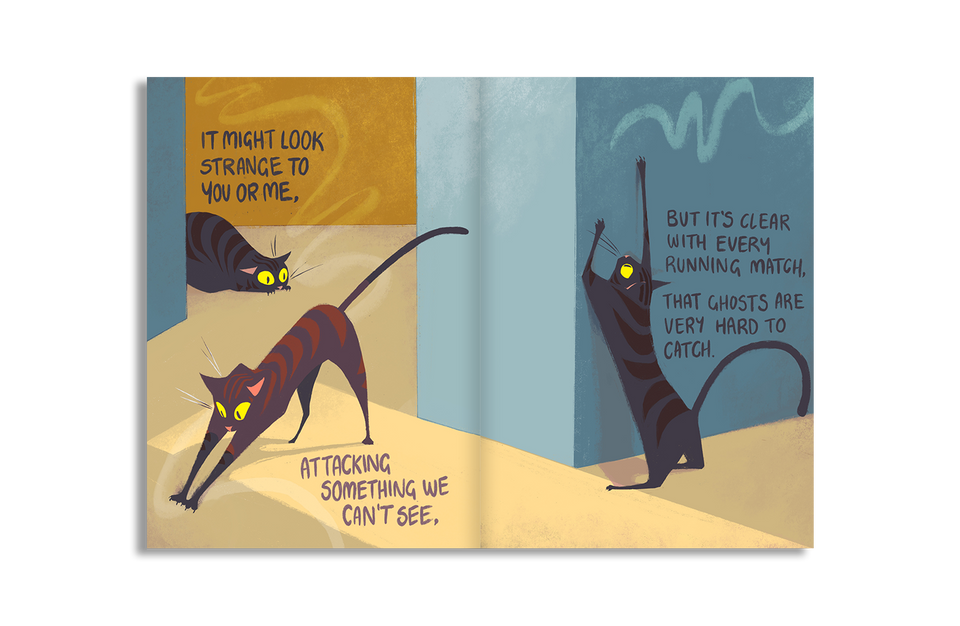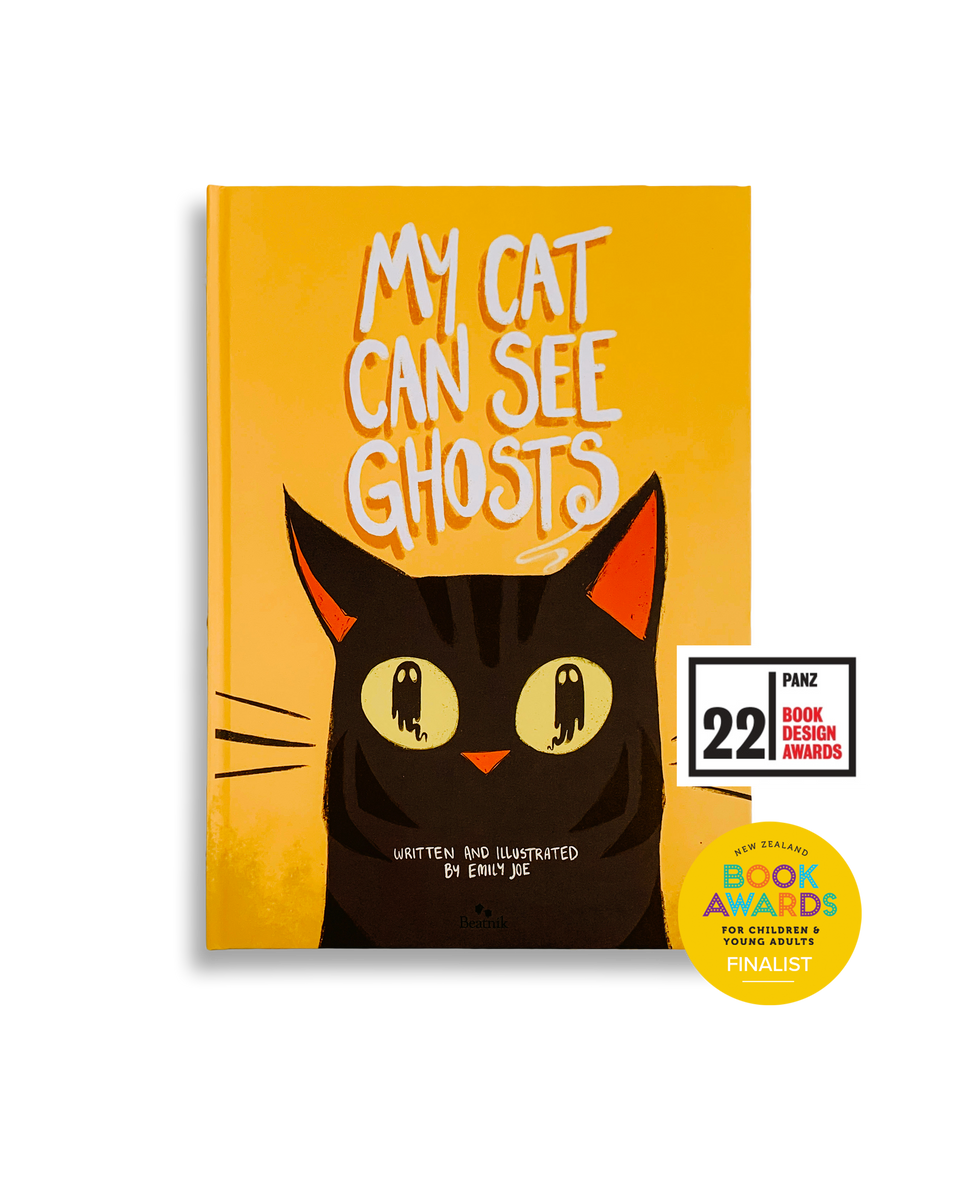 My Cat Can See Ghosts
Bateman9780995118072MyCatCanSeeGhosts
by EMILY JOE
WINNER Best Children's Book at the PANZ Design Awards 2022.

Finalist for the New Zealand Book Awards for Children and Young Adults 2022.


Sometimes my cat appears to stare,
At something more than just thin air.
It's recently become clear to me,
She's watching something I can't see.

What on earth is causing the cat to zoom, skitter and kung-fu kick the air?
Could it be a ghost?
A delightful tale that celebrates our feline friends in all their quirks, and why they deserve a warm spot on the bed after a busy day spent keeping all the ghosts away.
_________
TITLE: My Cat Can See Ghosts
AUTHOR/ILLUSTRATOR: Emily Joe 
SIZE: 205 x 290, 16 pages
PUBLISHER: Beatnik Publishing
ISBN: 978-0-9951180-7-2
_________