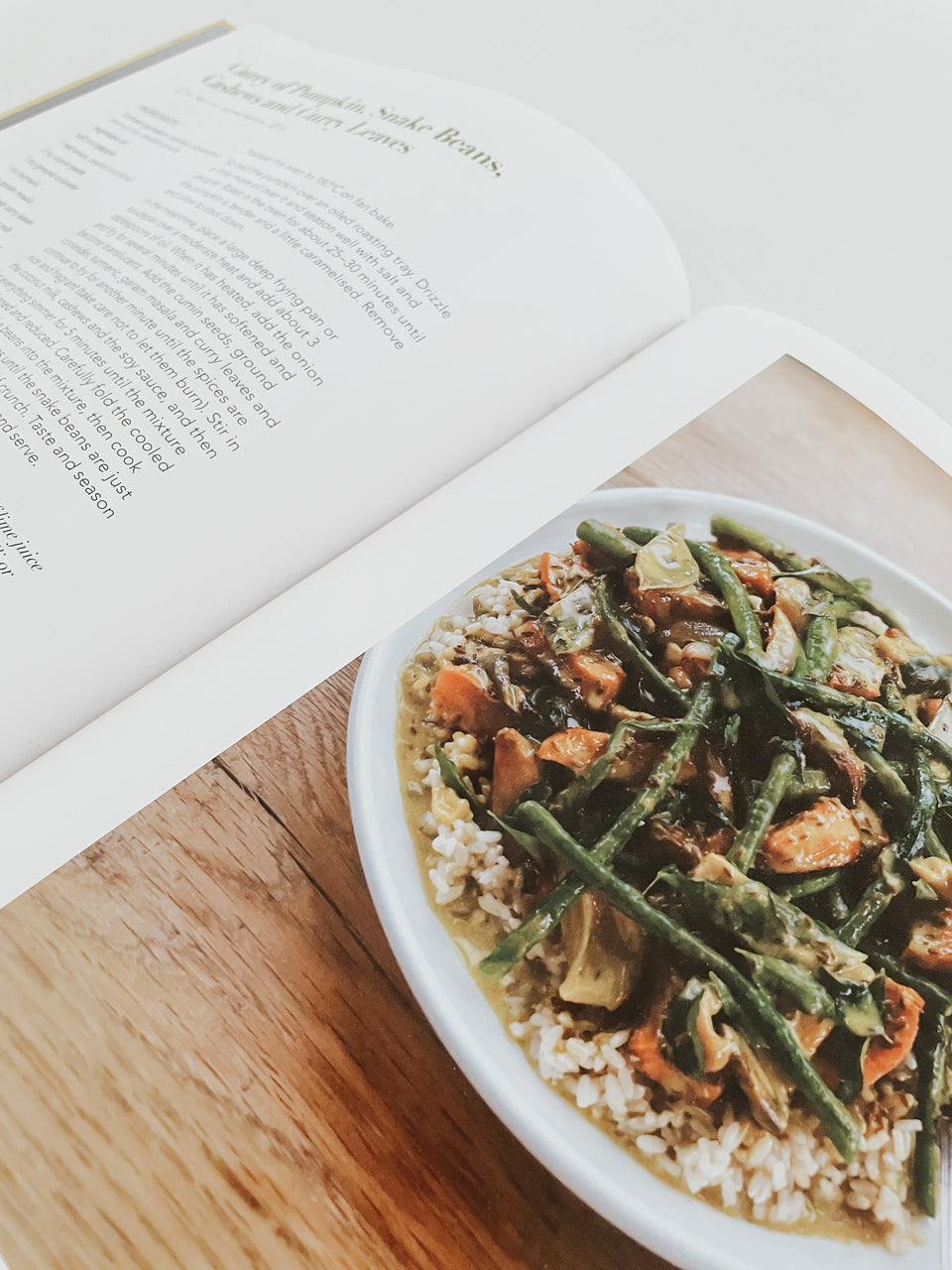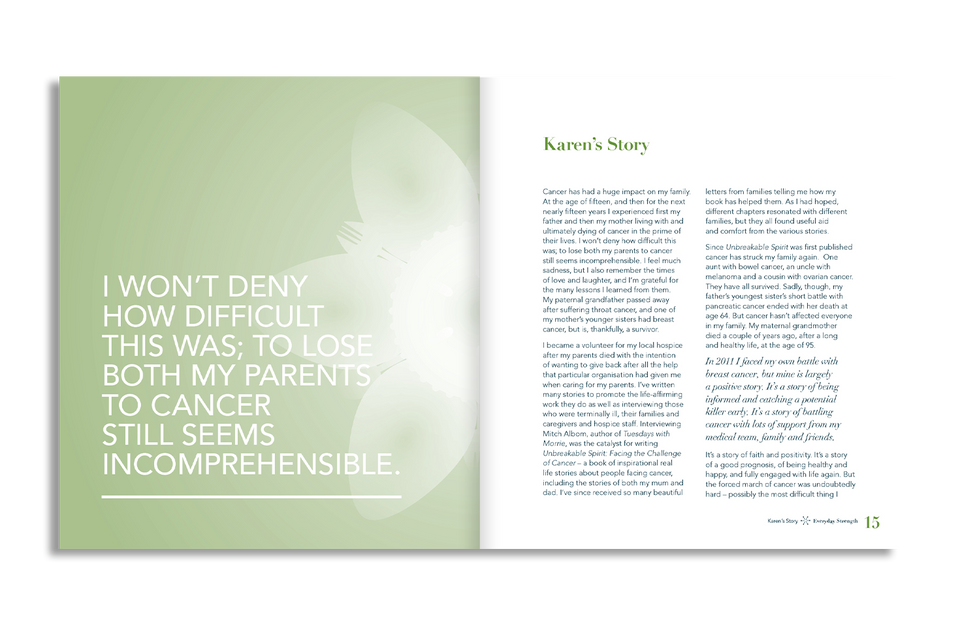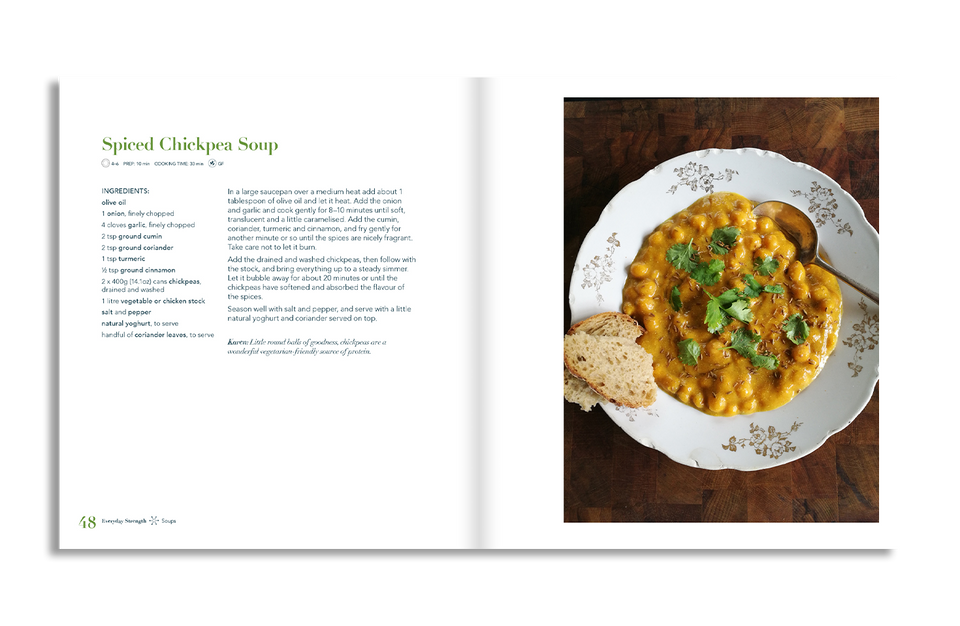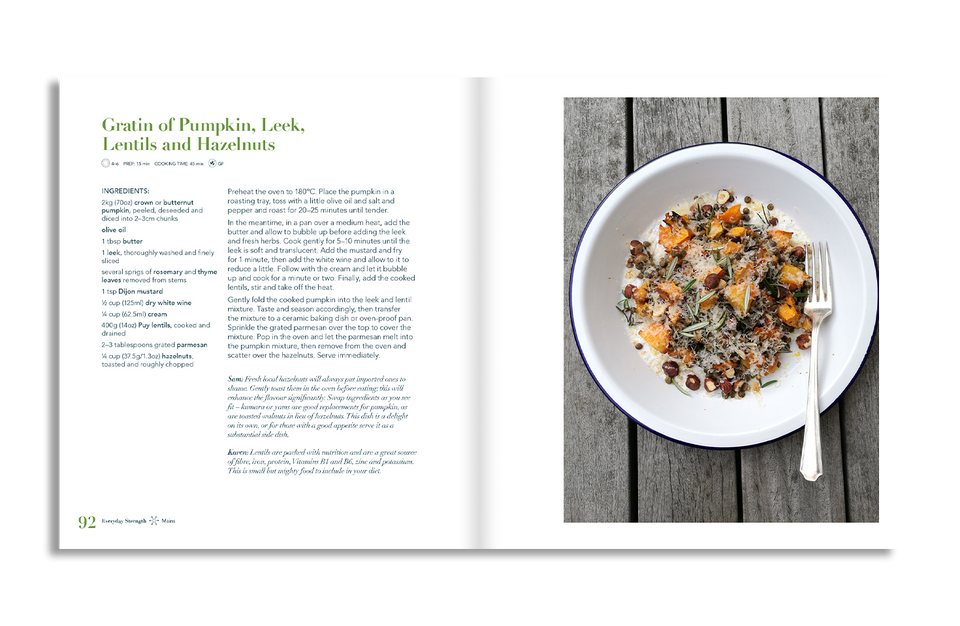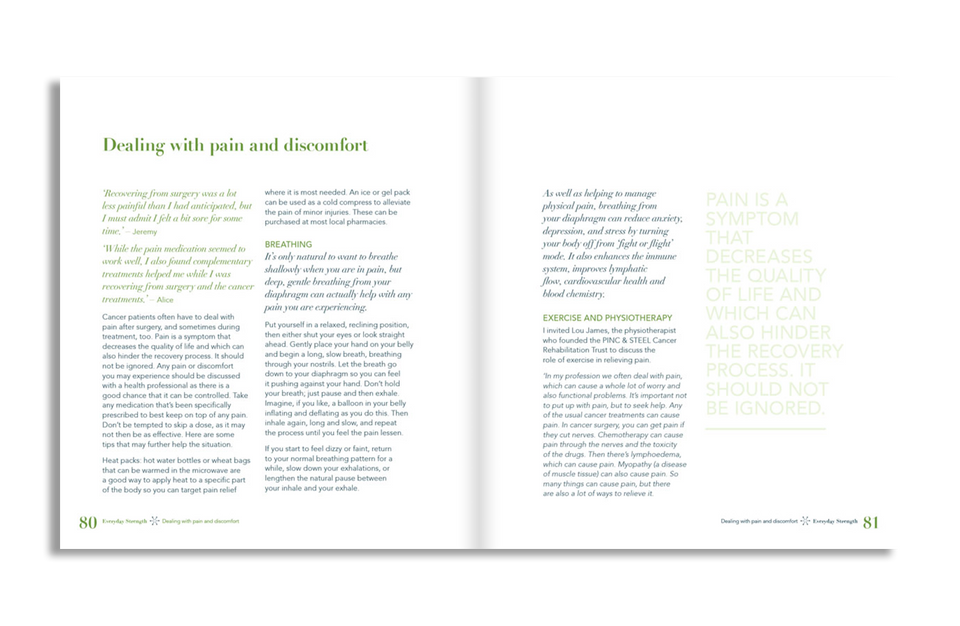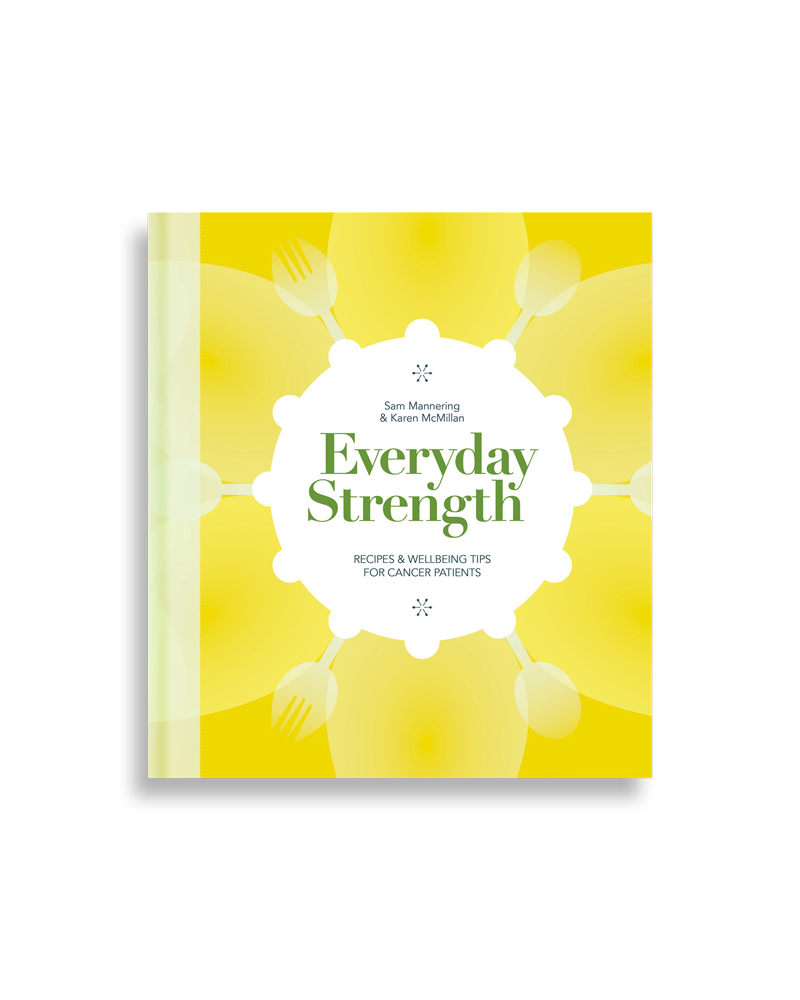 Everyday Strength

Recipes and Wellbeing Tips for Cancer Patients
Bateman_9780994138361_Everyday
Everyday Strength is an invaluable resource for families facing cancer.
Going through treatments for cancer is undoubtedly challenging, which authors Sam Mannering and Karen McMillan well know from personal experience. But this book is packed with practical, everyday things you can do to make each day a little brighter during this difficult time.
Sam has created nourishing, easy-to-prepare, family-friendly recipes that are designed specifically for people who may be feeling unwell. Karen has sought advice from experts, so there are practical suggestions that may help with common symptoms such as exhaustion, changes in weight, nausea, pain and discomfort, and the various symptoms you might not want to talk about. There are sections on hair and skin care, as well as emotional wellbeing. There is also a special section of recipes especially designed to tempt young children, along with practical tips for parents.
 _________
TITLE: Everyday Strength: Recipes and Wellbeing Tips for Cancer Patients
AUTHOR: Sam Mannering & Karen McMillan
SIZE: 200 x 225mm, 224ppg
PUBLISHER: Beatnik Publishing
ISBN: 978-0-9941383-6-1
_________